Follow our Travels on Twitter—>> Follow @JetsetterTours
//
Also on Facebook–>
Beautiful Brussels Belgium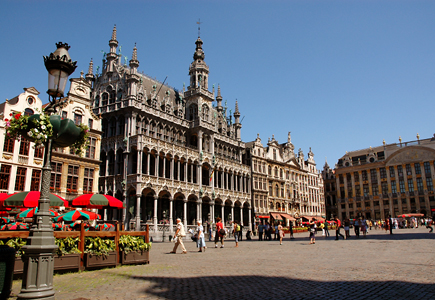 Wherever else you go in Belgium, allow at least a little time for BRUSSELS, which is by any standard one of Europe's premier cities. Certainly, don't let its unjustified reputation as a dull, faceless centre of EU bureaucracy deter you: in postwar years, the city has become a thriving, cosmopolitan metropolis, with top-flight architecture and museums, not to mention a well-preserved late seventeenth-century centre, a superb restaurant scene and an energetic nightlife. Moreover, most of the key attractions are crowded into a centre that is small enough to be absorbed over a few long days, its boundaries largely defined by a ring of boulevards – the "petit ring", or less colloquially, the "petite ceinture".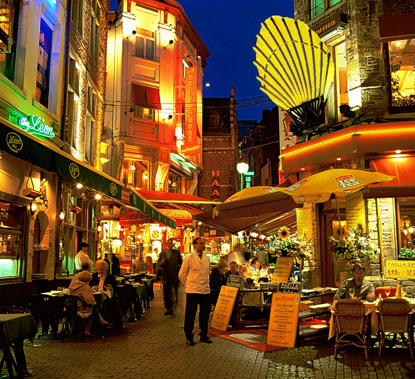 First-time visitors to Brussels are often surprised by the raw vitality of the city centre. It isn't neat and tidy, and many of the old tenement houses are shabby and ill-used, but there's a buzz about the place that's hard to resist. The city centre is itself divided into two main areas. The larger westerly portion comprises the Lower Town, fanning out from the marvellous Grand-Place, with its exquisite guildhouses and town hall, while up above to the east lies the much smaller Upper Town, home to the finest art collection in the country in the Musées Royaux des Beaux Arts.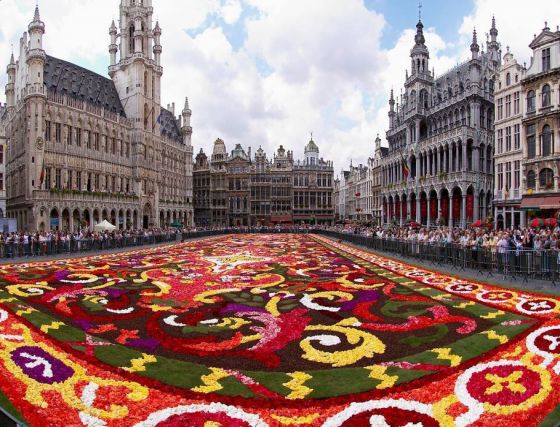 Brussels is a wonderful place to eat: its gastronomic reputation rivals that of Paris, and though traditional meals in home-grown restaurants are rarely cheap, there is great-value food to be had in many of the bars. The bars themselves can be sumptuous, basic, traditional or fashionable.
If ever a city could claim split personality, it's Brussels. French versus Flemish, historic versus hip, bizarre versus boring. Full of contrasts, contradictions and intrigue, this is a multicultural equation that goes much deeper than just red tape and Eurocrats. An historic heirloom is closer to the mark. And in an age where so much is already discovered, Belgium's capital seduces as one of Western Europe's unknowns.
Brussels is a city of fine food, café culture, Art Nouveau architecture and the surreal. Pull up a chair and join laissez-faire locals who value the city's casual atmosphere. Watch money go down on swish Ave Louise or buy dried caterpillars just blocks away in Matonge, the capital's African quarter. Some of the world's most enduring images of surrealist art were created in the nondescript northern suburb of Jette. And the architecture ranges from monumental edifices such as the Grand Place to organic Art Nouveau façades and the EU's real-life Gotham City.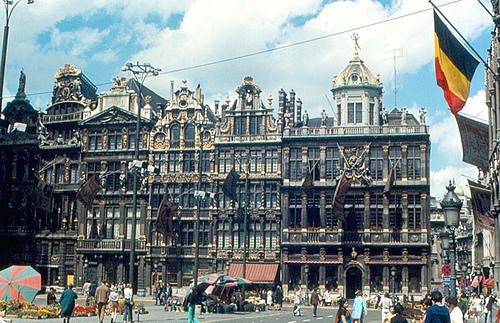 Constant among all this is the quality of everyday life – the shopping's great, the restaurants fab, the chocolate shops sublime and the pub scene extraordinary. For a long time Brussels didn't go out of its way to impress, but its stint as Cultural Capital of Europe in 2000 saw the city dusted and polished in a flurry that brought renewed life to historic buildings and decaying streets. A new spirit, just short of cockiness, emerged, flaming outside interest and inner-city regeneration. Nearly a decade on, Brussels is looking better than ever.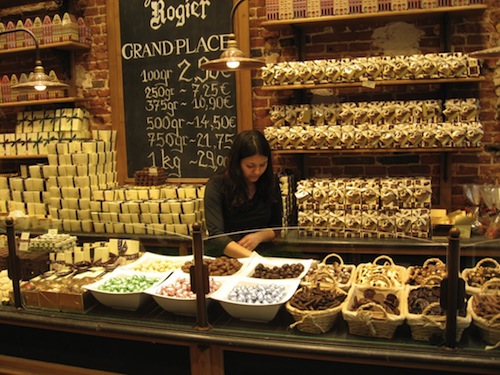 The city's specialist shops are another pleasure. Everyone knows about Belgian chocolates, but here in the capital there are also sprawling, open-air markets, contemporary art galleries, and establishments devoted to anything from comic books to costume jewellery. Belgium is such a small country, and the rail network so fast and efficient, that Brussels also makes the perfect base for a wide range of day-trips. An obvious target is the battlefield of Waterloo, one of the region's most visited attractions.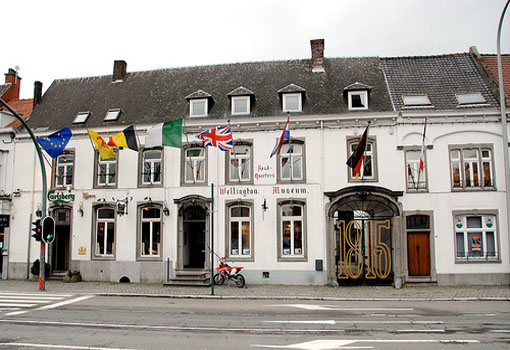 Follow our Travels on Twitter—>> Follow @JetsetterTours
//
Also on Facebook–>
.