Tours- See Where We're Going Next!
At Players Club Tours we take pride in creating memorable, once in a lifetime experiences.  In your lifetime, you will not be able to remember all of your experiences over the years. You will, however remember the special moments. The feeling you have for a moment in your life when you're a part of something.
The question then becomes, do you wait around and hope these memorable experiences just happen? Rarely does the quality of life "just happen". It will be our honor to create those special memories for you. Be sure you are one of the elite 6 VIP guests on our next luxury travel destination.
Call Today! 1-866-YOU-TOUR (968-8687)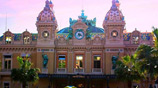 Monte Carlo Nights
October 18th - 25th, 2013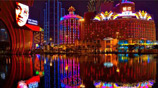 Hong Kong Macau Tour
December 1st - 10th, 2013
Costa Rican Adventure
January 23rd- 28th, 2014
**If you want us to customize a group tour please contact us and we'll be happy to cater to your needs. 1-866-YOU-TOUR (968-8687)
Quick Links
Newsletter
We'll keep you informed and updated