Paris France, Brussels and Tomorrowland in 8 Days
July 22nd -29th, 2013
Starting in Paris, head to Brussels and ending with an enormous bang at one of the best 3 day festivals in the world.  This tour has it all!! 
4 Days to Explore Paris, France
Ah, Paris! What is there left to say about her? Everyone knows the score: From romance along the Seine to cafes spouting forth on film; from saucy boulevards, breath–catching monuments and staggering art to gourmet cheese, chocolate, wine and seafood; from the Bastille to the Eiffel Tower- Paris is a sensory overload. Many of its best sights are strung along the river, and its neighborhoods each have their own personalities, so you can pack in a lot without travelling too far.
Best Place for Deep thinking- Existentialism- Left Bank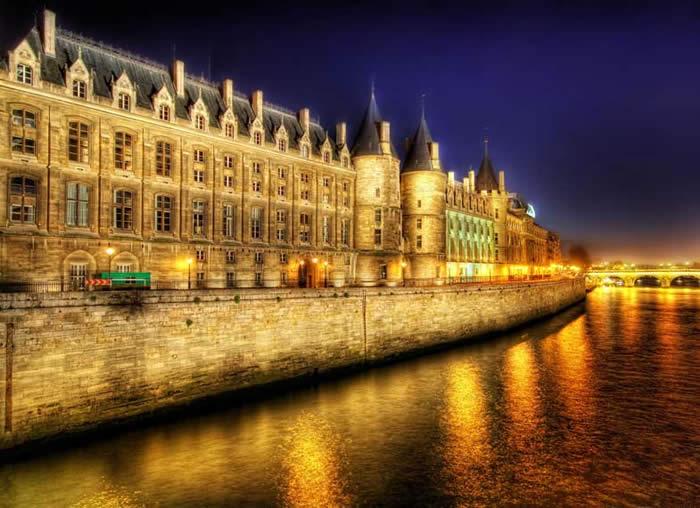 Catch a whiff of scandal and deep early-20th century thought in a café on Paris' Left Bank. Here boho chic, scuffed floors and worn wooden tables perfectly, conjure the existentialist world of Jean-Paul Sartre and Simone de Beauvoir. They argued that we create the meaning in our own lives (i.e. make your own rules) and were famous for applying "free thinking" to their personal relationships. Once wreathed in an atmosphere fug of cigarette smoke, the cafes and individual freedoms are now governed by health laws, if you want to light up a Gauloise, you'll have to go outside. 
Sealing a Kiss in Paris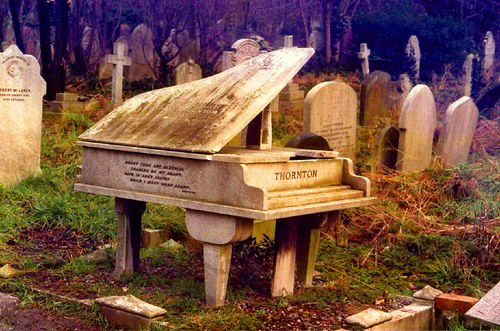 Our "Pecking order" so to speak would be incomplete without the City of Lights and Love. Heck, we could come up with a completely separate list just featuring places to pucker up in Paris. Without besmirching the other classic places to smooch at, our favorite spot is Pere Lachaise Cemetery- the final resting place of some of the most passionate people who ever lived. Steal a kiss at the apocryphal tombs of lovelorn Abelard and Heloise, and don't forget to visit Oscar Wilde's burial place to add your mark to the mosaic of fading lipstick ovals left by other admirers.
Best Place to Expierence the Blues- La Basilique du Sacre Coeur du Montmartre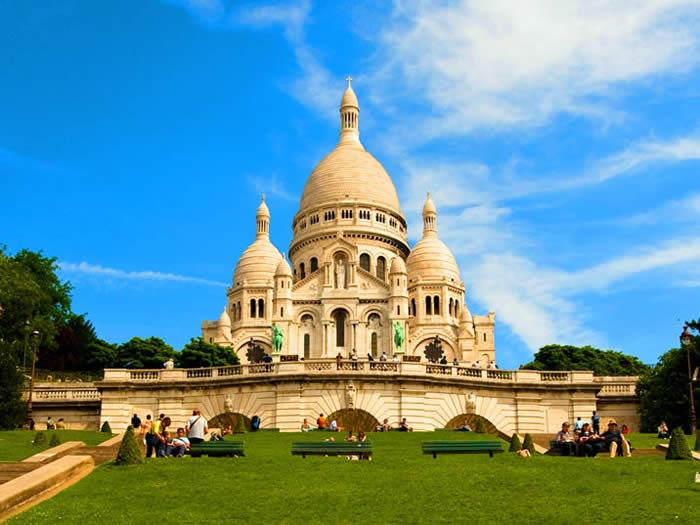 To the north of the River Seine and the heart of Paris sits Montmartre, a romantic neighborhood of cobbled streets, sleepy cafes and ivy-covered balconies. Overlooking it all is the magnificent 19th-century travertine stone Basilique du Sacre Coeur (Basilica of the Sacred Heart) on long summer evenings; lovers litter the steps leading to the city's highest landmark. Buskers sing of revolution, street artists perform and red wine flow. Below them all unfolds the most spine-tingling of Parisian vistas. If you're heartbroken, lonely or just down in the dumps, what a better place could be to really feel  blue?
Greatest Little known Neighborhood- Belleville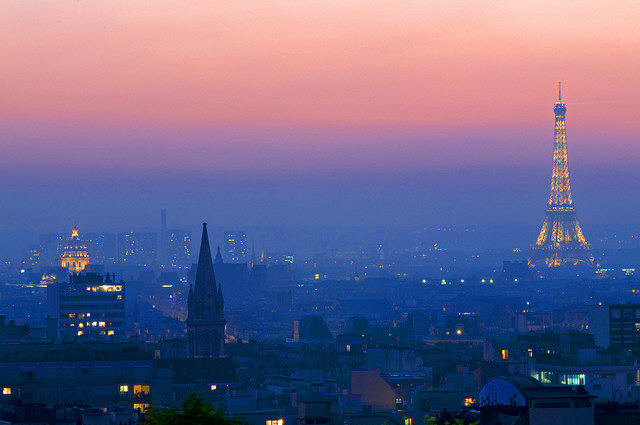 Perched on Paris' second-highest hill, this is the alternative Montmartre- Only here you won't have to peer over other tourists' shoulders for sweeping city views. Instead, browse the noisy market along rue de Belleville (Tuesday and Friday) for picnic goodies and head to the districts refreshingly unmanicured park for a private sitting. The picnic could easy be Algerian or Chinese as French-this Northeasterly neighborhood, birthplace of warbler par excellence Edif Piaf, has attracted immigrants since the 1920's. The slender cobbled streets host many North African bakery, hookah-smoking hangout, artists' squat and noodle bar, all existing in happy harmony. 
Catacombs of Paris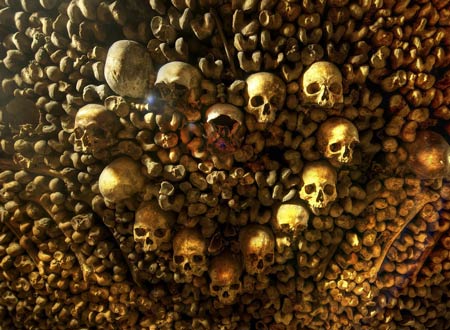 An underground Ossaury Located south of the former city gate (the "Barrière d'Enfer" at today's Place Denfert Rochereau), the ossuary holds the remains of about 6 million people and fills a renovated section of caverns and tunnels that are the remains of Paris stone mines. Opened in the late 18th century, the underground cemetery became a tourist attraction on a small scale from the early 19th century, and has been open to the public on a regular basis from 1874. Following an incident of vandalism, they were closed to the public in September 2009 and reopened 19 December of the same year.  Although this cemetery covers only a small section of underground tunnels comprising the quarries of Paris. Parisians today often refer to the entire tunnel network as "the catacombs".
Most Bizarre Restaurant - Le Refuge des Fondus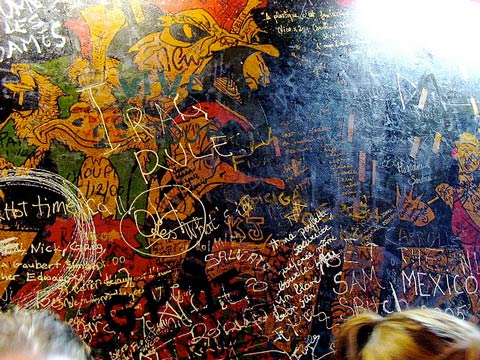 Don't despair if you can't get into that posh Parisian restaurant- this place will take anyone (space permitting) It's tiny and the walls are covered with graffiti (add your own) Only fondues are served, and there are just two tables, which are very long. Diners sit cheek by jowl-those on the inner seats have to scramble over the table when they want to leave. One of the bonuses is that you'll meet lots of people; in fact, it's pretty hard not to when you go planting your boot into someone's dinner in your rush to make the toilet after one baby bottle too many (That's what their wines come in.)
Eiffel Tower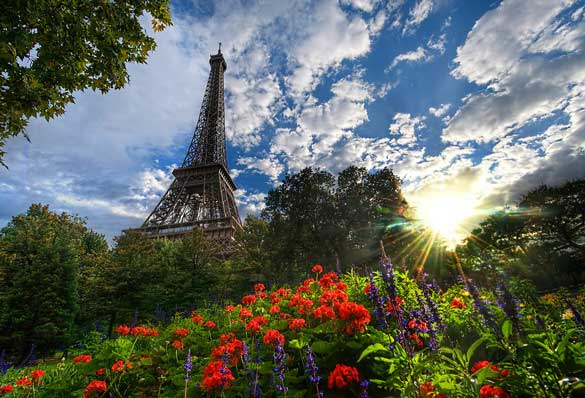 Men love to build towers and Gustave Eiffel was no exception. Commissioned to build an eye catching entryway for Paris' upcoming Exposition Universelle, he finally unveiled his 300m-high iron icon in 1889. The structure was only meant to stand for 20 years but won global admiration for its beautiful architectural form and has stood its ground, despite attempts to demolish it by aliens (Mars Attacks) and Thunderbird puppets (Team America: World Police) Put it on your 'Must-visit' list-after all, 6 million people a year can't be wrong. 
Best Views of the Eifel tower are from:
1. FROM THE OBVERSATION DECK, TOUR MONTPARNASSE
The Montparnasse Tower may be something of an eyesore on the Paris landscape, but the Eiffel Tower was also considered as such by the French when it initially unveiled to the public. In fact, La Tour Montparnasse was at one time praised for being the only place in Paris from which you couldn't see the Eiffel Tower. That all changed, and the observation deck on the 56th floor offers fairy-tale views of the whole of Paris. The Eiffel Tower is rendered but tiny jewel in the distance. Le Ciel de Paris restaurant and bar offers dinner and drinks if you want to make a night of it. 
2. FROM THE ROOFTOP, POMPIDOU CENTRE
The Pompidou Centre is not only a fantastic place to lose a day or two among art and books and film- It also offers a fantastic panoramic view of gorgeous Paris from its rooftop. Whether or not your budget will permit you to dine at swanky Georges restaurant here, you can still take the escalators up to the 6th floor and hold your breath as the City of Lights unfolds before your eyes. Both in the evening and during the day the view over the city's landmarks and rooftops is extraordinary, and the Eiffel Tower, far off in the distance, could almost be an ornament you buy from a street side stall and put on your key ring.
3. FROM THE TERRACE CAFÉ DE L'HOMME,TROCADERO
Trocadero is the traditional "Best spot" for Eiffel Tower watching; trainloads of tourists walk the Place du Challiot every day, snapping and chatting, hot chocolate crepes dripping down their chins. It's great, but if you want to sit and experience the Eiffel Tower as you sip a cocktail or enjoy a romantic dinner, try the Café de L'Homme, part of the famous Musee de L'Homme. The window tables offer breathtaking views of the tower, as does the terrace, which in summer is perfect for a cocktail as the sun goes down and the lights begin to sparkle.  
4 Days in Brussels Belgium & Tomorrowland
Day 1-3 Tomorrowland.
We'll arrive by train from Paris in the early afternoon and jump on our tour bus. We'll drop off our bags at the hotel, pick up the rest of our crew and then immediately head to Tomorrowland. Day 2 & 3 we'll leave the hotel at 11am and leave Tomorrowland at 11pm.
Day 4 Brussels
After the 3 day festival we'll be able to enjoy a day of sightseeing on the Grand City Tour of Brussels. We'll head to the old city center to see the Grand Palace with its unique city hall and "Manneken  Pis"  the statue of the peeing boy.
We'll pass by the magnificent St. Michael's Cathedral, the Congress Column, the Heizeldistrict with the renowned Atomium, and the remarkable Chinese Pavilion.
Atomium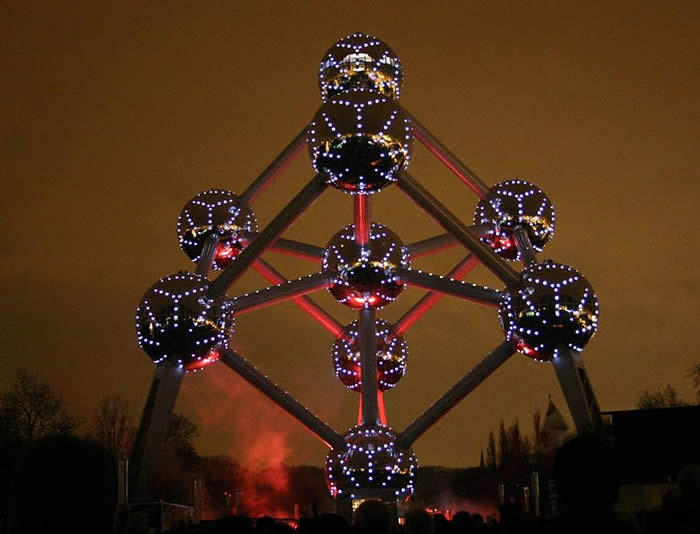 Atomium was build for the 1958 Brussels World Fair, its simply awesome, it's design replicating the structure of an iron-crystal molecule at a magnification of 165 Billion times.  The aluminum clad steel structure feature nine spheres at a diameter of 18m each.  Joined by tubes with a diameter of 3m each, the entire kit is 102m high and over 2400 tons.  There a restaurant in the top sphere and scientific exhibitions chiefly about the peaceful uses of atomic energy, in the others. 
Watch this Video to get a little sneak peek of what Tomorrowland is all about!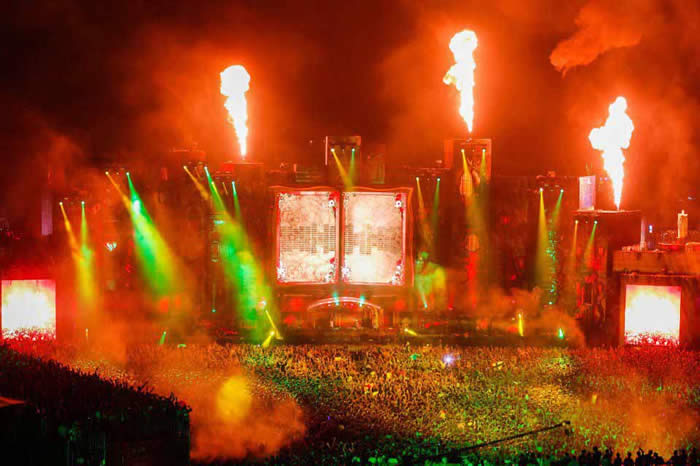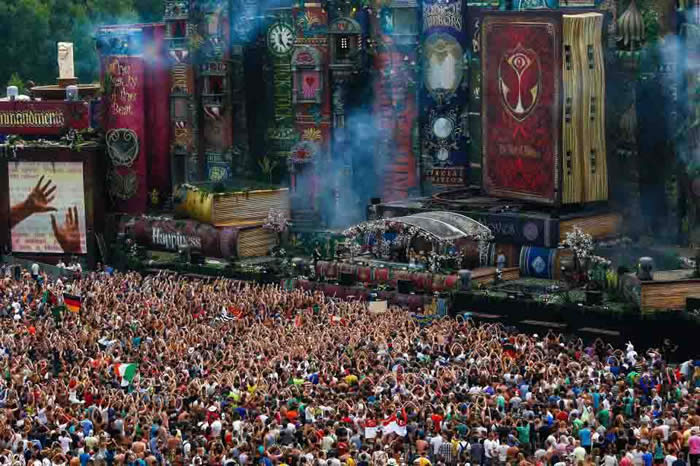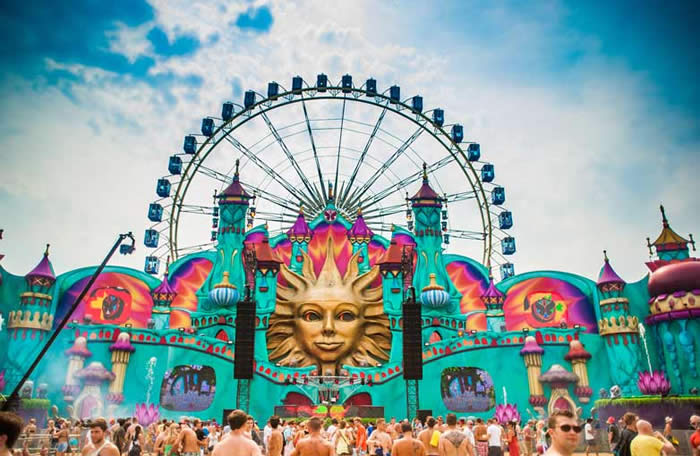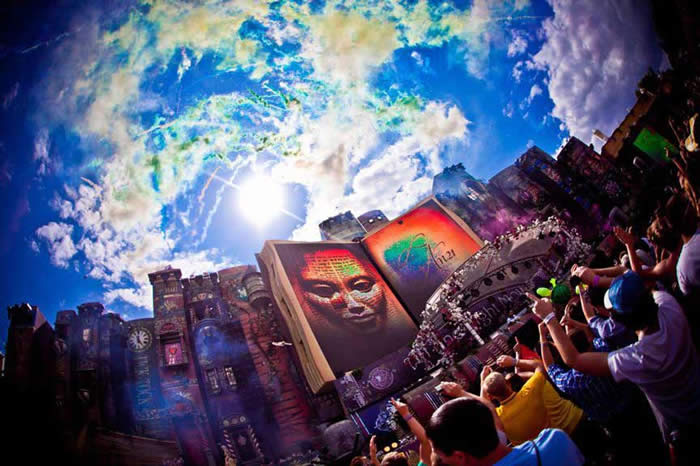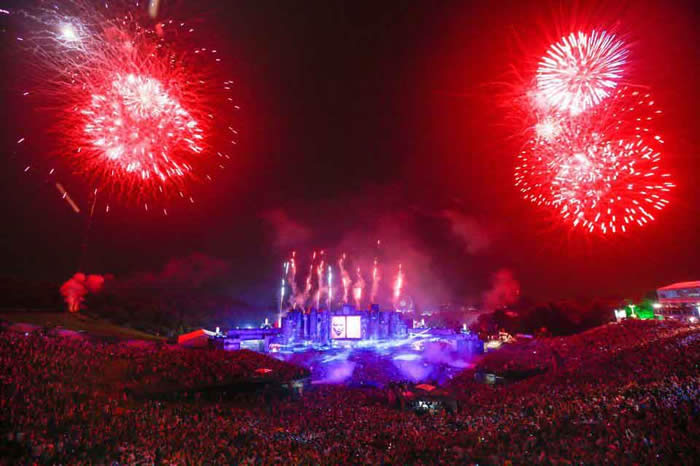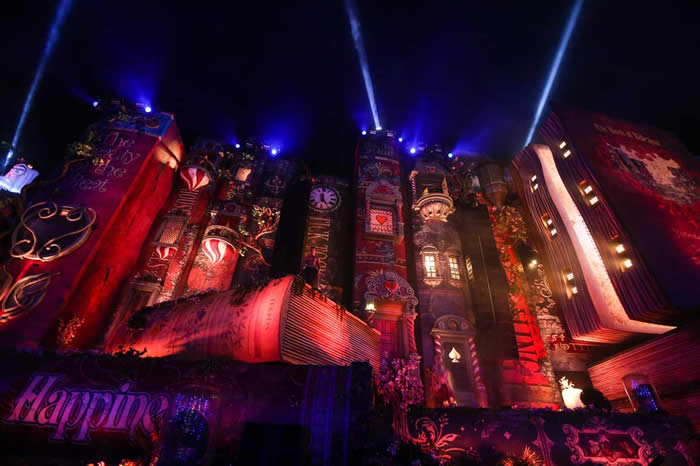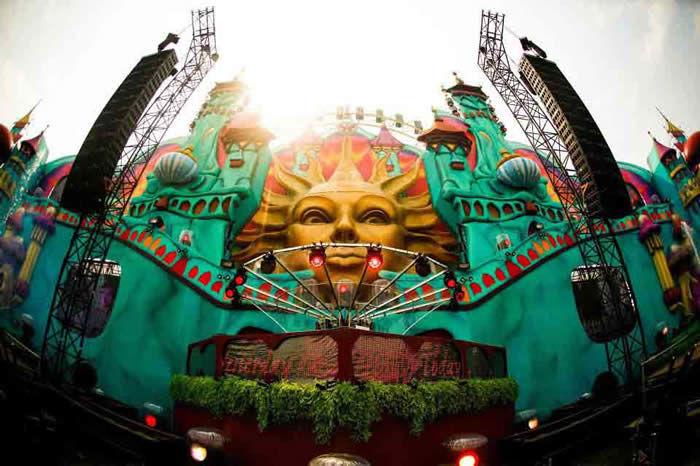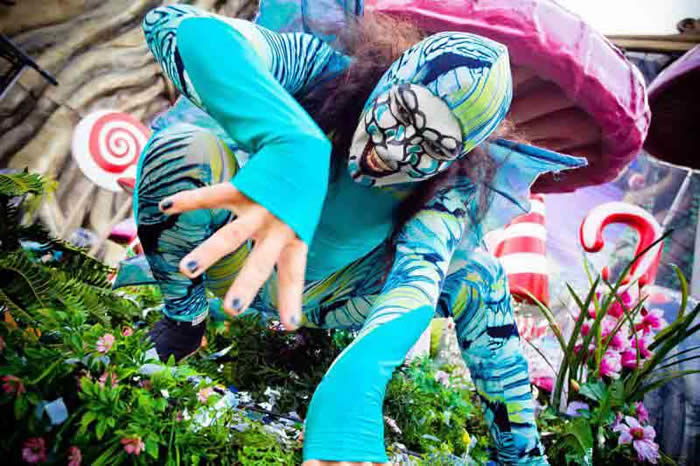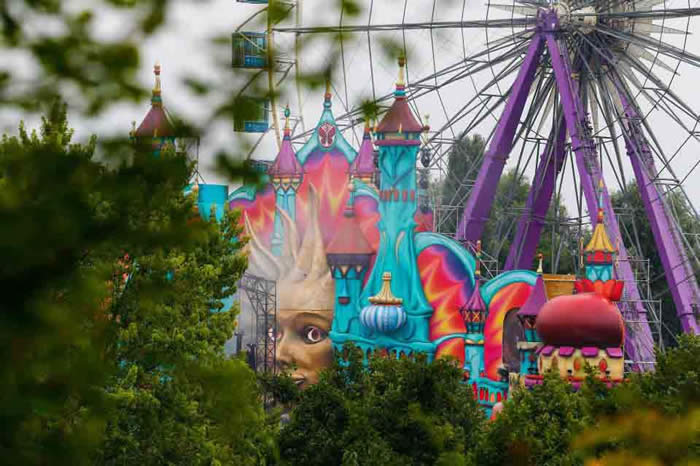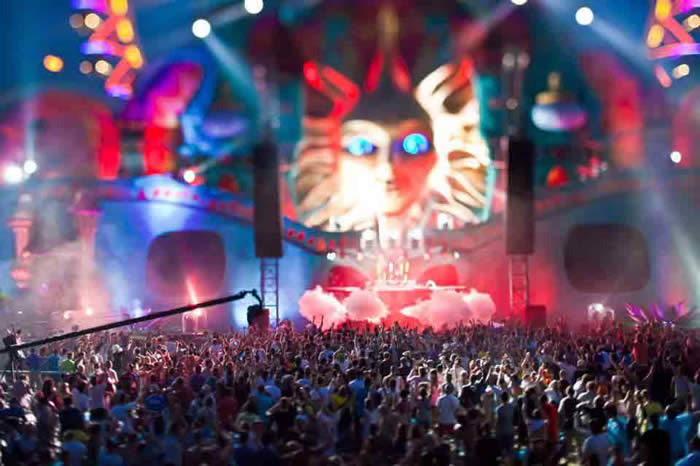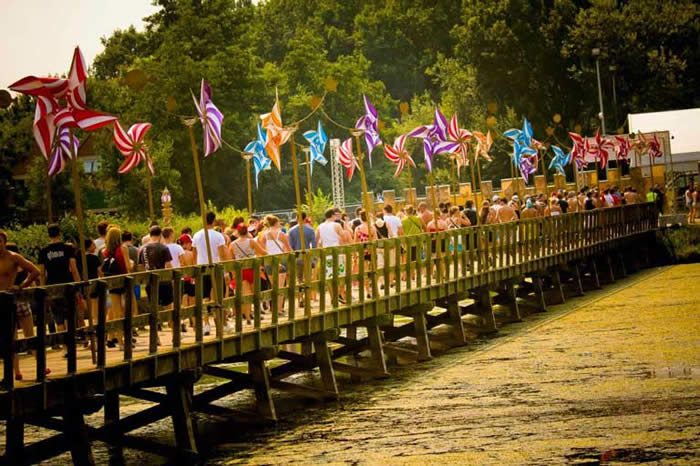 Day 8: Saying 'Au Revoir
Board your plane in the late afternoon and head home.